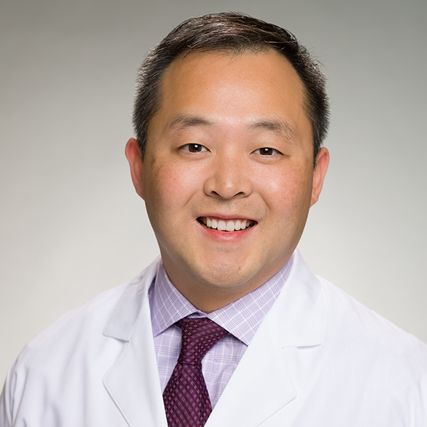 Jae Y. Lee M.D., Ph.D.
UNDERGRADUATE
University of Virginia
Charlottesville, Virginia
MEDICAL DEGREE
University of Michigan
Ann Arbor, Michigan
RESIDENCY
University of Michigan
Ann Arbor, Michigan
Dr. Lee obtained his Bachelor of Science in Biochemistry with highest distinction from the University of Virginia in Charlottesville, VA, before attending the University of Michigan in Ann Arbor, MI, where he completed his doctoral thesis in cancer stem cell biology and was awarded combined MD and PhD degrees through the Medical Scientist Training Program. He has received several international travel awards to present his work at meetings of the International Society for Stem Cell Research. He then completed a residency in radiation oncology at the University of Michigan in Ann Arbor, MI, where he was named Chief Resident. He served as co-investigator on several clinical trials and studies utilizing advanced imaging to improve tumor control and treatment-related side effects.
Dr. Lee has extensive clinical experience treating all body sites with the latest advances in medicine, including proton beam radiation with advanced pencil beam scanning (PBS) techniques. He has presented his research findings on prostate and head and neck malignancies at national scientific meetings and has authored numerous peer-reviewed articles in top journals.
Dr. Lee's professional memberships include the American Brachytherapy Society, American Society of Clinical Oncology and the American Society of Radiation Oncology.
Find out if proton therapy is the right treatment for you. Contact our Care Team or request more information online.
Learn more about proton therapy and our world-class Care Team. Contact the center to reserve your place.