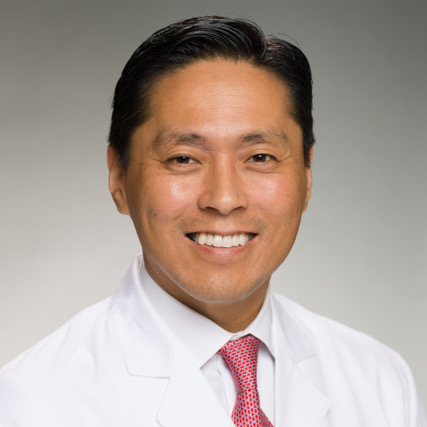 Brian H. Chon M.D.
UNDERGRADUATE
Swarthmore College
Swarthmore, Pennsylvania
MEDICAL DEGREE
Robert Wood Johnson
Medical School
New Brunswick, New Jersey
RESIDENCY
Radiation Oncology
Harvard Medical School
Massachusetts General Hospital
Boston, Massachusetts
PROFESSIONAL MEMBERSHIP
American Medical Association
American Society for Radiation Oncology
Dr. Chon is the Medical Director at ProCure Proton Therapy Center. He treats patients at ProCure and also through Princeton Radiation Oncology. He has special expertise in cranial and extracranial stereotactic radiation therapy as well as high dose rate brachytherapy for the treatment of gynecological and breast cancer. His professional memberships include the American Medical Association and the American Society for Radiation Oncology.
Dr. Chon graduated with honors from Swarthmore College, Philadelphia, and received his medical degree and was selected to the Alpha Omega Alpha Society from Robert Wood Johnson Medical School, New Brunswick, N.J. Dr. Chon was chief resident in radiation oncology at Massachusetts General Hospital of the Harvard Medical School, Boston. He also completed a sub- fellowship in basic science research on breast cancer genetics at Harvard Medical School. He has extensive proton therapy experience from both the Harvard Cyclotron and Burr Proton Therapy Center at the MGH.
Find out if proton therapy is the right treatment for you. Contact our Care Team or request more information online.
Learn more about proton therapy and our world-class Care Team. Contact the center to reserve your place.