Telemedicine Service
Find Your Answer Here
search

Request a consultation about Proton Therapy Cancer treatment
To learn more about proton therapy or to schedule a virtual appointment, please fill out the form below and someone will contact you to answer your questions.
For the protection of patients, their family members and our staff, we recently implemented a telemedicine option.
Telemedicine provides the ability for us to meet patients virtually, understand your needs and discuss whether proton therapy is the right treatment choice for you or a loved one. Additionally, through our telemedicine service, we can continue to assist our existing and potential patients from the comfort and safety of your home.
While telemedicine does not entirely replace the need for patients to travel to ProCure for treatment, it does allow us to explain proton therapy for your specific situation, answer questions and to review next steps. We are strong advocates for timely cancer treatment and we will make all necessary and appropriate accommodations to make sure your treatment is not delayed.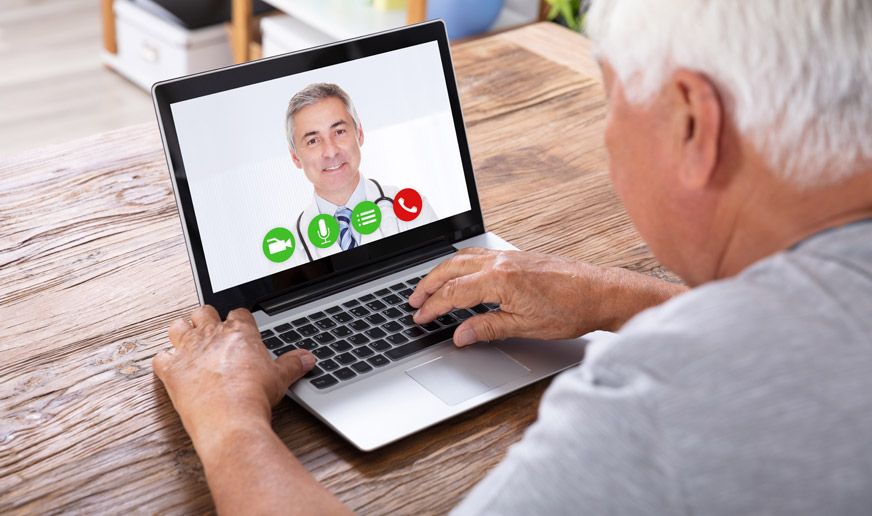 We are dedicated to ensuring the upmost confidence in our patient safety protocol.
Telemedicine Program
Patients can have a virtual telemedicine appointment with a physician at ProCure through either phone, tablet or video-chat enabled computer or laptops. When you call and speak to a one of our specialists, they will help guide you through our simple telemedicine process.
To begin your cancer care journey with ProCure, you can call us directly at 877-445-3094, Monday through Friday, 9:00 am to 5:00 pm EST. You can also request a call from our team by filling out the request more information form below.
When it is time to visit our Center, we want to reassure you that we are taking every precaution to keep our patients and staff safe during the COVID-19 pandemic.
While efforts to contain the COVID-19 virus continues to be developed, our Center has taken proactive and voluntary steps to maintain a safe and secure experience.
We continue to work hard to remain a valued and dependable resource for treating patients with precise, compassionate care during one of the most demanding and difficult times in their lives.