The ProCure Difference
Find Your Answer Here
search

Request a consultation about proton therapy cancer treatment
To learn more about proton therapy or to schedule a consult, please fill out the form below and someone will contact you to answer your questions.
ProCure Proton Therapy Center
First for Leading-Edge Cancer Care
As the longest-established proton therapy center in the tri-state area and having treated thousands of patients since 2012, ProCure sets the standard for exceptional cancer treatment and care. Committed to restoring the health of patients with as little disruption as possible, our world-class team combines the most advanced proton therapy technology with the experience of treating the most complex cases and the highest levels of personalized patient care.
Internationally-Recognized Treatment
ProCure offers proton therapy, one of the most advanced radiation treatments available, and is the first center in New Jersey to offer Pencil Beam Scanning, the most precise form of proton therapy. Unlike standard X-ray radiation or surgery, proton therapy is a highly accurate treatment that dramatically minimizes serious side effects, lowers the chances of secondary cancers, and can be used in the most complex of cases. As the first full-service proton therapy center in the tri-state area, we've earned a reputation worldwide for our treatment excellence, active research, and open clinical trials.
Expert Care, As Individual As You
At ProCure, each proton treatment plan is precisely tailored to your cancer – and to you. While having treated more than 6,000 patients – more than any other proton center in the tri-state area – every treatment plan is uniquely devised for each patient. From custom-crafting our equipment to the exact shape and size required to accurately target your tumor, to custom-fitting your treatment bed for enhanced comfort, every aspect of your care is individualized with your recovery and comfort in mind.
Experience
World-Class Expertise
Our radiation oncologists and care team are leaders in their field. Unmatched in their experience, our medical team have been treating patients longer than any other center in the tri-state area and are renowned for treating some of the most complex cancer cases.
ProCure has clinical affiliation agreements with several of the country's leading cancer programs, including Hackensack Meridian Health, NYU and Northwell Health.
FACILITIES
State-of-the-Art Technology
Our facility houses the latest technology led by a team of physicians renowned for their experience in treating various forms of cancer. With Pencil Beam Scanning, the most precise proton therapy treatment, and our innovative inclined-beam treatment rooms, our technology allows us to treat even the most complex cases with greater precision and a lower risk of side effects.
Four state-of-the-art treatment rooms, including two inclined-beam rooms, a fixed-beam room, and our leading-edge 360° gantry room
Real-time imaging technology for optimal accuracy
Robotic patient-positioning system that the minimizes set-up time for each patient's treatment
Calming environs including our welcoming lobby, library, and child's playroom
Pencil Beam Scanning
More Precise, Less Risk
ProCure is the first center in New Jersey to offer Pencil Beam Scanning. This technology vastly improves the accuracy of treatment with its ultra-narrow radiation beam that "paints" the tumor layer by layer with protons. With pinpoint precision, the radiation dosage and negative impact to surrounding healthy tissue and organs is lowered, drastically reducing the risk of side effects both during and after treatment.
Patient Services
Comprehensive Care Beyond Treatment
We are committed to ensuring each patient receives the best treatment while maintaining their quality of life. Beyond our sophisticated cancer therapy, we provide a range of services to help you and your loved ones navigate the entire treatment process with greater ease.
Concierge to assist patients with personal needs such as housing, local services, and connecting with other patients
Medical liaison services to facilitate the management and scheduling of ancillary medical care
Patient and family support groups
Assistance with insurance coverage and financial management
Engaging playroom for young children
On-site knowledge center and library with resources for both patients and loved ones
Dietician to guide patients on the best nutritional plan for their treatment
On-site social worker to help navigate the treatment journey and ensure all areas of wellbeing are addressed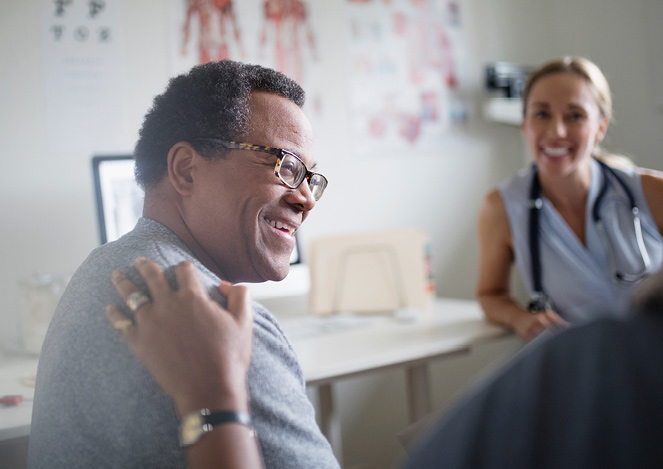 Explore Our Center
Discover The Difference
ProCure offers the most advanced radiation cancer treatment in a warm, welcoming environment. Learn more about our center or join us in-person for an information session.

Find out if proton therapy is the right treatment for you. Contact our Care Team or request more information online.
Learn more about proton therapy and our world-class Care Team. Contact the center to reserve your place.