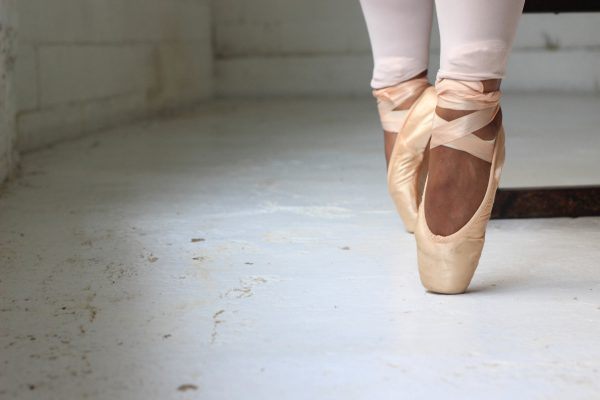 Olivia
Diagnosed with Non-Hodgkin's Lymphoma
In December of 2017, I was, by all means, a normal teenager. I was enjoying my sophomore year of high school, keeping up with my ballet and piano practice and beginning to research potential colleges. However, all of that came to a screeching halt when my doctor told me the three words nobody ever wants to hear—you have cancer.
I was in shock. I had been diagnosed with non-Hodgkin's lymphoma. I was scared and had no idea what this meant for me. I remember thinking, "Would I be able to finish high school? Would I ever dance again?" However, I quickly adjusted my mindset and became determined to fight it.
My cancer was fast-growing, and my options were limited, so we started with chemotherapy and moved on to proton therapy. I underwent 6 cycles of chemotherapy—a process that felt impossible – but I got through it with the help of my family, friends and an amazing team of doctors. Then, at ProCure, I underwent a monthlong proton therapy treatment. The entire staff was supportive and made me feel at home, going out of their way to make me feel comfortable. When I was in the treatment room, they would even blast my favorite Broadway musicals and sing along with me.
After about 30 days of proton therapy, I got to ring their iconic bell, symbolizing the end of my treatment. It was a day I'll never forget.
To make sure I didn't fall behind on my schoolwork, I was mostly homeschooled during the year, taking an occasional online summer course. It was incredibly difficult to learn at home, and even though I struggled, I remained on the principal's list and on track for college. 
Today, I am doing well and trying to give back to other cancer survivors. Since finishing treatment, I've been volunteering and am part of a cancer survivor's mentor/mentee program. I will be applying to college later this year and my experiences with the amazing people who treated me have inspired me to pursue a career in oncology. 
I can't believe how much has changed in the past year—I'm doing ballet again and will soon take a trip to the Vatican to meet the Pope! Although this experience was difficult, I know it has made me a stronger person. I hope to use that strength to help comfort others, especially teens my age.