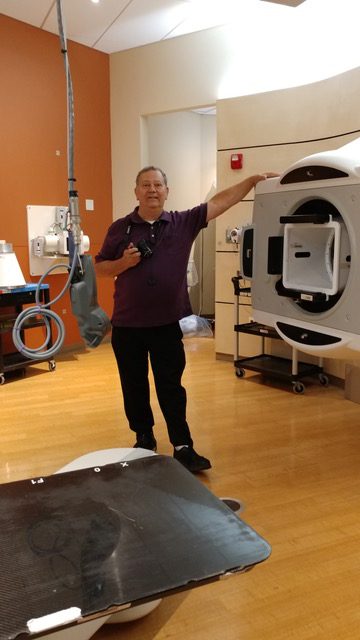 John
Diagnosed with Prostate Cancer
John Acs is no stranger to medical procedures or their side effects and he takes his health seriously.  When John was diagnosed with prostate cancer, he knew that his course of treatment was not a decision to be taken lightly. He saw several specialists and joined a support group for men with prostate cancer, listening to all the advice he could find before eventually electing to undergo proton therapy.
Although John hoped to be treated for his cancer, he didn't expect to find some of his best friends along the way. A true believer in laughter as the best medicine, John was determined to do all that he could to comfort his fellow patients, even providing a "joke of the day" at every treatment.
Watching worrisome expressions disappear from patients' faces and giving them a source of strength motivated John through his own treatment. Serving as a self-appointed ambassador in ProCure's waiting room, John formed a close-knit group of friends with other patients who he describes as his "ProCure family." The group still keeps in touch and John looks forward to an upcoming reunion at the ProCure Center.
John's friendships were not limited to fellow patients – he quickly became a welcomed sight among the staff as well, who aptly refer to him as the "mayor of ProCure." To thank his new friends, John even left the staff with a sheet cake and, of course, a joke.
To say that John has made a lasting impression at ProCure is an understatement. Now in remission, John has become a supporter of other men with prostate cancer and a champion for patient advocacy and informed treatment decisions. Today, he regularly attends and participates in ProCure graduation ceremonies, inspiring others with his treatment journey and welcoming them into ProCure's Coin Club.