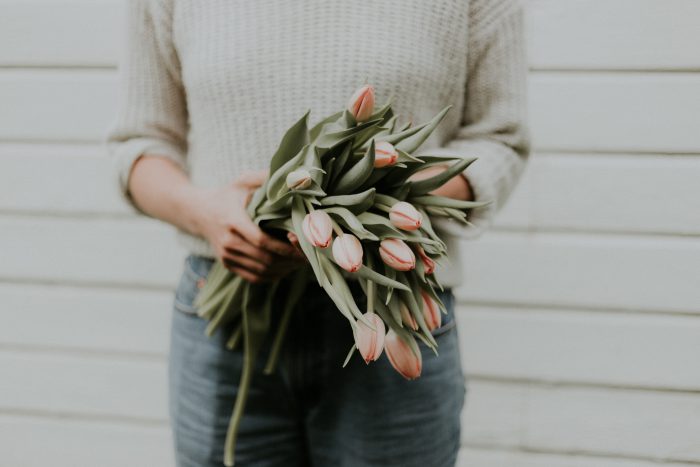 Dawn
Diagnosed with Breast Cancer
Barbara Kingsolver once said, "Sometimes the strength of motherhood is greater than natural laws." Dawn Franco embodies the very essence of this quote and has demonstrated her fierce determination to beat cancer, regardless of the obstacles she faced.
A young mother and teacher, Dawn spent July of 2018 enjoying her time off and preparing for her upcoming trip to Israel. A week before her vacation, Dawn noticed a small lump on her left breast.  With her yearly mammogram already scheduled only a few days later, she put it out of her mind.
Expecting a routine visit, Dawn was shocked to learn that she had hormone positive, stage 3 breast cancer. Still, she was undeterred.
"Nothing was going to stop me. Once you find what the best treatment is, you have to do it."
Dawn knew that she had to do whatever was necessary to watch her children grow up, visiting many specialists before settling on the right treatment plan. Because Dawn's mother had suffered a heart attack in her early 60s, Dawn elected to undergo proton therapy to spare her heart from radiation exposure.
Each day, after dropping her children off at school, Dawn drove four hours from her home in Long Island, New York to ProCure Proton Therapy Center in central New Jersey to undergo treatment. She wouldn't let anything stop her from getting the care she needed—not even a blizzard or the flu.
"I would do it all again for a better future. I want to live a long life and be there for my husband and children."
By the time she came to ProCure, Dawn had already undergone surgery and chemotherapy. Compared to her other treatment facility experiences, she was pleasantly surprised by ProCure's warm atmosphere and soon began to look forward to interacting with the friendly staff and fellow patients. At ProCure, Dawn was treated like a person, not a disease and she felt normal for the first time since her diagnosis.
"I'm grateful to ProCure for saving my life and making me feel like Dawn again." 
Today, Dawn is doing well and is looking forward to the upcoming school year. To make up for her lost vacation, Dawn's returning to Israel with her family, visiting with a new perspective and using this trip as an opportunity to reflect on her cancer experience and reaffirm her faith.